We Defend You Against
Palisades Collection, LLC
The Langel Firm defends consumers against New York debt collection lawsuits brought by Palisades Collection, LLC. In appropriate cases, we may sue Palisades Collection, LLC for violations of the Fair Debt Collection Practices Act, and other applicable federal and state-law theories.
Palisades Collection, LLC and its associated debt buyer, Palisades Acquisition XVI, LLC are licensed to collect debts in New York City. They are registered at operating at 210 Sylvan Avenue, Englewood Cliff, New Jersey, 07632. Palisades' profile with the Better Business Bureau.
STATE COURT CASES
An appellate court dismissed a Palisades credit-card lawsuit for failing to produce admissible evidence demonstrating its possession of the account at issue. Palisades was unable to produce a witness with knowledge to cure the hearsay problems inherent in its relied-upon electronic records. Palisades Collection, LLC v. Kedik, 67 AD3d 29 (4th Dept 2009).
Alleged Assignee Fails to Establish Foundation for Admission of Electronic Spreadsheet: Palisades Collection, LLC v. Kedik
The alleged assignee of a debt sought to admit a paper copy of an electronic spreadsheet as evidence. However, the court ruled that the assignee did not lay a proper foundation for its admission under the business record exception to the hearsay rule.
3 Key Points:
Lack of Proper Foundation: The alleged assignee failed to establish when, how, or by whom the electronic spreadsheet was made, and it did not demonstrate that the paper copy was a true and accurate representation of the electronic record.
Personal Knowledge Requirement: A proper foundation for the admission of a business record must be provided by someone with personal knowledge of the maker's business practices and procedures.
Admissibility of Electronic Records: While electronic records can be admissible as tangible exhibits, the party seeking admission must establish that the printed version is a true and accurate representation of the electronic record.
Case Citation: Palisades Collection, LLC v. Kedik, 890 N.Y.S.2d 230, 230–31 (N.Y. App. Div. 4th Dept. 2009).

After having sued our client at his mother's address where he has not lived at in 10 years, Palisades froze his bank account while residing in California. We immediately attacked the judgment, with particular emphasis on bad service. Palisades failed to appear a traverse hearing, and as a result, the judgment was vacated and the case dismissed. Palisades Acquisition, XVI, LLC v. Darrel B., 116781/08, Queens Civil Court.
Confirming New York law, spouses are not liable for a spouse's debt absent contractual authority, an appellate court ruled. Palisades failed as a matter of law to prove its breach of contract claim and account stated claim.* Palisades Collection Company, LLC v. Velazquez, 27 Misc. 3d 132(A) (N.Y. Sup.App.Term 2010).
FEDERAL COURT CASES
Palisades was criticized – and its motion to dismiss denied – for filing four jurisdictionally defective lawsuits against an Erie County woman. Judge Skretny rejected Palisades' bona fide error defense finding that simply "keeping track of where venue had already been found to be improper" would bar applicability of that defense.* Curto v. Palisades Collection, LLC, 07-529(S), WDNY.
A Brooklyn judge upheld a negligence theory against Palisades Collection, LLC for placing the wrong woman's address in lawsuit papers, which ultimately resulted in a judgment being placed on her credit report resulting in a denial of a student loan. The court identified Palisades' duty to get the information right, to avoid harm to innocent, similarly situated persons.* Lindor v. Palisades Collection, LLC, et al., 2010 NY Slip op 20517.
*We were not the attorneys handling this matter.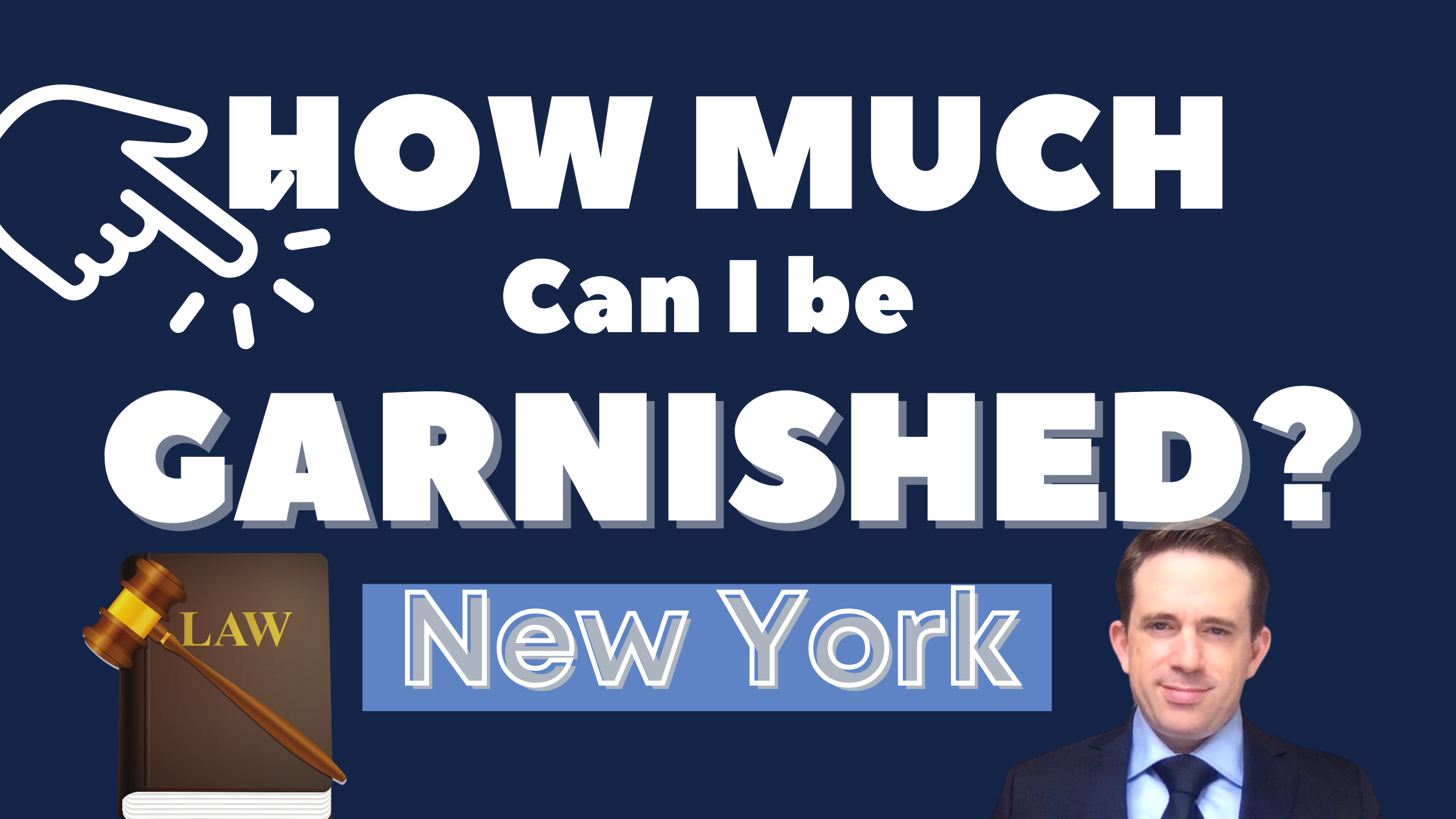 More information to help with a wage garnishment:
Here is a list of New York City's Marshals who enforce wage garnishments:
Contact us to help you with this garnishment!