We Defend You Against
Bank of America, N.A.
In New York, Bank of America sues as "Bank of America, N.A." Bank of America, N.A. (National Association) is a part of the larger Bank of America Corporation, and both share the same headquarters address at Bank of America Corporate Center, 100 North Tryon Street, Charlotte, NC 28255.
Previously operating under the name FIA Card Services, Bank of America is known for its assertive legal pursuits. Notably, Bank of America often engages the services of law firms such as Rubin and Rothman, LLC or Mullooly, Jeffrey, Rooney & Flynn, LLP in New York's legal system. Bank of America may use other debt collectors and law firms on this Debt-Collector List.
If you need help, call us at (888) 271-7109, or complete this form.
Bank of America Fined $10 Million for Unlawful Garnishment Practices
Bank of America has agreed to a $10 million settlement after a regulatory investigation found the bank improperly garnished customer accounts and charged associated fees, according to the Consumer Financial Protection Bureau (CFPB). The bank allegedly forced customers into contracts that restricted their ability to counter creditors' claims and levied "garnishment fees" that collectively amounted to nearly $600,000 in 3,700 instances.
Bank of America, the regulator claims, violated customers' legal rights and disregarded state laws restricting the degree to which creditors can access funds from customer accounts. Spokesperson William Halldin said the bank is refunding the affected customers and has implemented enhanced processes to comply with relevant state laws.
Between 2011 and 2016, Bank of America reportedly processed about one million garnishment requests from creditors. The CFPB alleges that the bank failed to appropriately apply state-specific restrictions and inaccurately informed customers that the location of the court issuing the collection order was the primary consideration.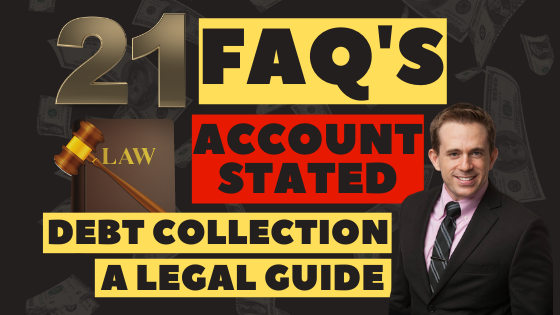 Bank of America Faces Penalties Exceeding $250 Million over Federal Law Violations"
Date: July 19, 2023
Bank of America has been penalized by the Consumer Financial Protection Bureau (CFPB) for violations of federal laws pertaining to financial products. The bank is mandated to pay over $100 million to impacted customers and fines of $150 million to the CFPB victims relief fund and the Office of the Comptroller of the Currency. As the nation's second-largest bank, Bank of America's actions have far-reaching effects, necessitating the understanding of potential damages, due refunds, and future expectations for its customers.
Three Key Points on the Law:
Bank of America's malpractice included overcharging insufficient fund fees and reneging on advertised bonuses for credit card customers, among other infractions.
The bank must halt these unlawful practices, make adequate refunds to its customers, and submit a remediation plan outlining how it will reimburse its customers.
The bank is setting up a dedicated customer service center to handle queries related to NSF fees, and the CFPB is accepting complaints regarding unresolved issues.
Conclusion: The consequences of Bank of America's violations are significant, with the bank mandated to refund over $100 million to its customers and pay $150 million in penalties. The situation underscores the importance of regulatory bodies in ensuring that financial institutions adhere to federal laws. It also emphasizes the need for customers to be vigilant about their rights and the services they are entitled to receive.
Court Upholds Judgment in Favor of Bank of America over Credit Card Agreement Breach Case
On January 15, 2021, the Civil Court of the City of New York, Kings County ruled in favor of Bank of America in a lawsuit involving a breach of a credit card agreement. The defendant was ordered to pay $8,371.02 following a non-jury trial, a judgment which was subsequently affirmed.
3 Key Points:
Jurisdictional Validation of the Civil Court: The case fell within the jurisdiction of the Civil Court as the recovery sum sought did not exceed the court's jurisdictional monetary limit.

Affirmation of Breach of Credit Card Agreement: The court found that Bank of America had successfully proved that the defendant had violated the terms of a credit card agreement by neglecting to make necessary payments.

Dismissal of Late-stage Contentions: The court chose not to entertain other arguments from the defendant that were either deemed without merit or introduced for the first time during the appeal process.
Conclusion: The case highlights the necessity of presenting all relevant defenses during the initial stages of litigation rather than during an appeal. The verdict reaffirms the judicial system's commitment to upholding contractual agreements and financial responsibilities.
Bank of America Accumulated $1.2 Billion in Penalties and Settlements in 2022 (February 22, 2023)
Bank of America Corp. registered $1.2 billion in expenses in 2022 related to litigation and regulatory investigations, a notable increase from previous years, according to a company report. The bank faced several significant issues last year, including a settlement for a major lawsuit dating back to the 2008 mortgage crisis, and penalties over unauthorized messaging platforms usage by employees, and poor handling of jobless benefits during the pandemic.
Three key points:
Bank of America's 2022 litigation and regulatory investigation expenses totalled $1.2 billion, excluding payments for internal and external lawyers, a considerable increase from $164 million in 2021 and $823 million in 2020.
Notable expenses include a $354 million settlement paid to Ambac Financial Group due to a lawsuit from the 2008 mortgage crisis, and penalties of $225 million each over unauthorized use of messaging platforms by employees and mishandling of pandemic jobless benefits.
The company has not specified what accounted for the remaining $400 million of the total expenses, and a company spokesperson declined to comment.
If you need help, call us at (888) 271-7109, or complete this form.