We Defend You Against
KMT Enterprises, Inc.
The Langel firm defends consumers against New York state court collection lawsuits brought by KMT Enterprises, Inc.We defend against collection lawsuits, and wage garnishments, and bank seizures.
KMT Enterprises, Inc. purchases defaulted consumer debt to collect and sue on them.
If you need help, call us at (888) 271-7109, or complete this form.
Pro Se Defendant Consumer's Order to Show Cause Results in Traverse Hearing
2 Key Points:
The defendant disputed a $5,448.35 judgment in KMT Enterprises, Inc. v. Lester, citing lack of notification and no established relationship with the plaintiff.
Despite the plaintiff's assertion of judgment satisfaction, the court ordered a traverse hearing to verify the service process, emphasizing that inadequate service could invalidate the judgment.
In KMT Enterprises, Inc. v. Lester (Civ. Ct. Kings County 2007), the Civil Court of Kings County granted a defendant consumer's Order to Show Cause to the extent of setting the matter down for a traverse hearing.
The defendant consumer alleged that he learned a judgment had been entered against him when he received a letter regarding a judgment for $5,448.35. The defendant claimed that he had no relationship with the plaintiff and that he had never entered into an agreement with them. The defendant consumer stated that he did not appear at trial because he was not notified about the lawsuit. However, an affidavit of service was filed with the court. The defendant consumer moved to vacate the default judgment via an Order to Show Cause to restore the case to the calendar, to stay enforcement of collection, and to return any funds withdrawn from his accounts.
The plaintiff, KMT Enterprises, alleged that the defendant already satisfied the judgment, rendering the issue moot. To support its position, KMT Enterprises presented the court with an official check and customer receipt, indicating that the funds were withdrawn from the defendant's account.
To vacate a default judgment, a movant must establish a reasonable excuse for the default, along with a meritorious claim or defense. Where a movant asserts lack of personal jurisdiction, however, it is not necessary to demonstrate these elements. If a summons and complaint are not properly served, the court lacks jurisdiction, and the default judgment is null.
Here, the defendant consumer's affidavit raised an issue of fact regarding service of process. The court accordingly found that a traverse hearing was necessary to determine the motion.
KMT Enterprises, Inc.'s Motion for Summary Judgment is Denied in New York Civil Court
2 Key Points:
In KMT Enterprises, Inc. v. Barkin, the Civil Court of New York County denied KMT's motion for summary judgment as they failed to provide proof of their claim's assignment from Chase Bank or of the defendant's debt agreement.
Even with proof of standing, the court determined KMT Enterprises couldn't prove the defendant owed Chase money, and did not adequately establish an account stated. Thus, the motion was denied and the case was scheduled for trial.
The Civil Court of New York County denied KMT Enterprises, Inc.'s motion for summary judgment in KMT Enterprises, Inc. v. Barkin (Civ. Ct. New York County 2012). KMT Enterprises claimed to be the assignee of Chase Bank USA, N.A., and sought to collect the balance due on a credit card allegedly issued by Chase and used by the defendant. In its complaint, KMT Enterprises alleged that the defendant failed to make payments pursuant to the credit card agreement and an account stated.
To prevail on a motion for summary judgment, movants must make a prima facie showing of entitlement to judgment as a matter of law through admissible evidence that eliminates all material issues of fact. As a threshold issue, however, KMT Enterprises had to prove that it was the assignee of Chase because "even if this defendant admitted that he owed money to Chase, he has no obligation to pay it to [KMT Enterprises] unless and until [KMT Enterprises] can prove that it has stepped into the shoes of Chase."
Here, KMT Enterprises failed to prove that it had a right to collect any money owed to Chase because it did not submit evidence establishing that Chase assigned its interest in the defendant's debt to KMT Enterprises. KMT Enterprises submitted an affidavit from its officer who, in a conclusory manner, stated that KMT Enterprises' assignor was Chase. No documentation was provided to prove that the credit card account was actually assigned by Chase. KMT Enterprises did attach an exhibit purporting to be a bill of sale – one from a nonparty. This document, if true, would contradict KMT Enterprises' statement that Chase assigned the credit card account to KMT Enterprises.
Even if KMT Enterprises had standing, it would still need to prove that the defendant owed money to Chase by at least establishing the existence of an agreement between the parties. KMT Enterprises annexed an undated credit card agreement from Chase, which was undated and lacking the defendant's name and signature, to its affidavit. The court found that there was no showing, or even claim, that the defendant received the agreement and then used the card to establish his acceptance of the agreement.
The court further found that KMT Enterprises failed to demonstrate entitlement to judgment as a matter of law on an account stated. Chase credit card statements addressed to the defendant were annexed to KMT Enterprises' affidavit. However, the court stated that "just because [there are] copies of the statements does not mean that they were mailed to defendant or that defendant failed to promptly object thereto."
The court thus denied KMT Enterprises' motion for summary judgment for the relief sought in the complaint and scheduled the matter for trial.
KMT Enterprises, Inc. Biographical Information
KMT Enterprises, Inc. is a domestic business corporation incorporated in New York and is principally located at 3000 Hempstead Turnpike, 4th Floor, Levittown, New York, 11756. It is licensed (#1313843) by the Department of Consumer Affairs to collect debts in the City of New York.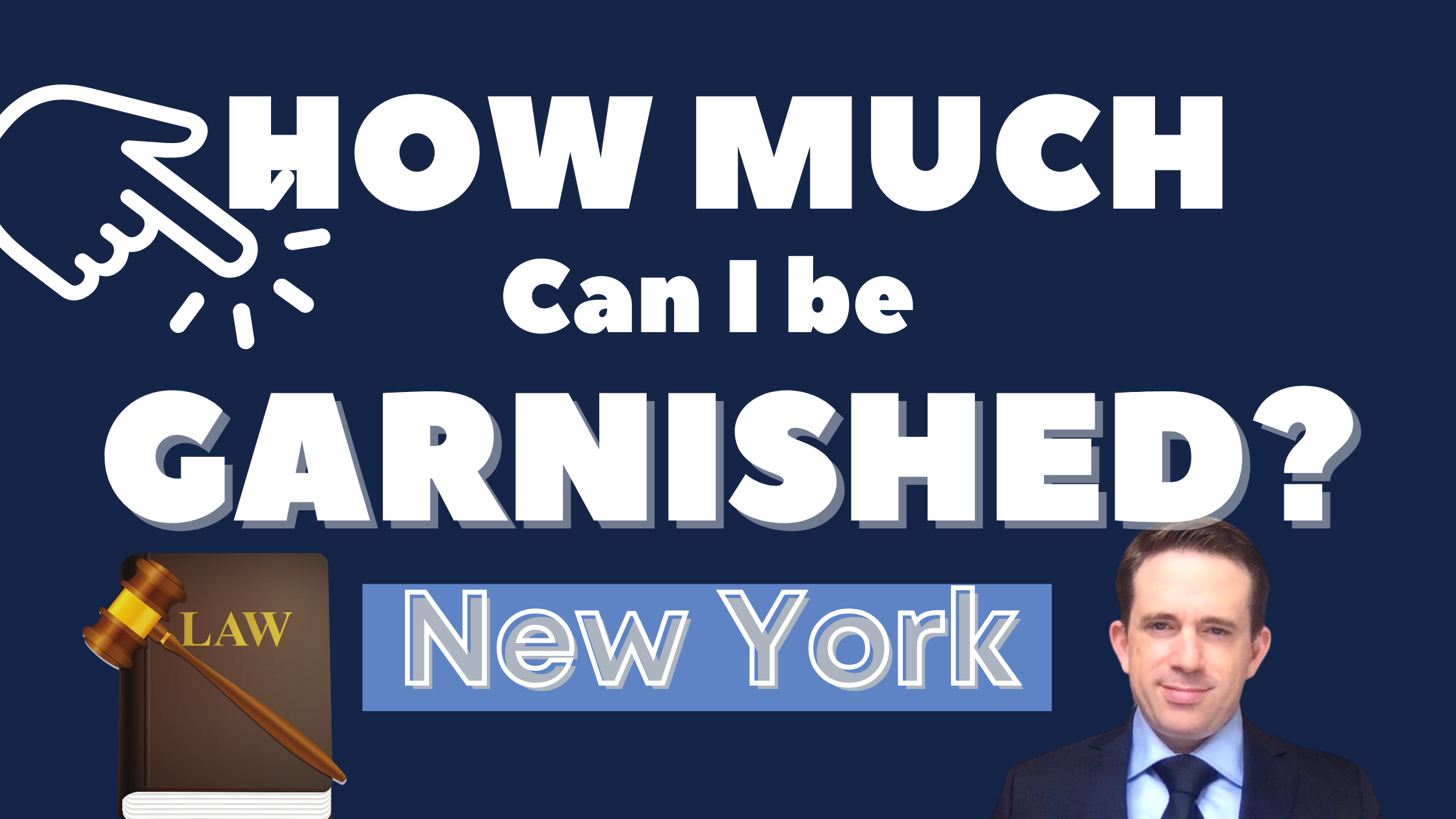 More information to help with a wage garnishment:
Here is a list of New York City's Marshals who enforce wage garnishments:
Contact us to help you with this garnishment!