We Defend You Against
Jaffe & Asher LLP
The Langel Firm defends consumers against New York state court collection lawsuits brought by Jaffe & Asher LLP. In appropriate cases, we may also take action against Jaffe & Asher LLP on your behalf in federal court for violations of the Fair Debt Collection Practices Act.
The Langel Firm has opposed Jaffe & Asher, LLP in a number of state cases, successfully obtaining settlements or discontinuances. Jaffe & Asher, LLP is located at 600 3rd Ave 9th floor, New York, NY 10016. Its phone number is (212) 687-3000. Jaffe & Asher, LLP is a New York domestic registered limited liability partnership with its office in New York, NY. In the State of New York, it often represents American Express companies such as American Express Centurion Bank.
If you need help, call us at (888) 271-7109, or complete this form.
Jaffe & Asher, LLP v. Cushing: Law Firm's Summary Judgment Denied due to Disputed Objection to Bills
In Jaffe & Asher, LLP v. Cushing, the Supreme Court of New York County, under Justice Edward Lehner, denied the law firm's motion for a summary judgment on the grounds of a legal fee dispute. Jaffe & Asher aimed to recover a legal fee, but their client, Ann Marie Cushing, claimed she had orally objected to their bills. Despite a subsequent default judgment in favor of Jaffe & Asher, the Appellate Division ruled the judgment would be vacated due to Cushing's prompt motion to contest her default, and the existence of a factual issue regarding her alleged oral objections.
3 Key Points on the Law:
A summary judgment may be precluded if there exists a factual issue such as whether a client orally objected to a law firm's bills.

A default judgment can be vacated if a client promptly moves to challenge her default and if a factual issue is present concerning the alleged objections to the law firm's bills.

In determining these issues, the court considers specific details like when and to whom objections were made, circumstances surrounding the retainer, the course of representation, and the reasons why the bills were deemed objectionable.
Conclusion: This case underscores the importance of communication and agreement on legal fees between attorneys and their clients. It highlights the power of oral objections to legal bills and the need for such objections to be considered seriously. It further emphasizes that courts may vacate default judgments where the defendant moves promptly to contest, especially when there is a legitimate factual dispute at hand.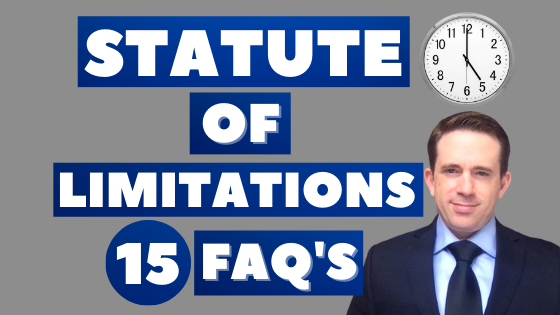 Breach of Contract in Credit Card Usage: Lessons from the American Express National Bank vs. Hoffman
In American Express National Bank v. Hoffman, American Express sued to recover the outstanding balance on the credit card. American Express successfully moved for summary judgment in the Supreme Court, Rockland County, which Mr. Hoffman appealed. The Appellate Division of the Supreme Court held that American Express was entitled to recover the outstanding balance on the credit card, affirming the previous judgment.
3 Key Points on the Law:
A credit card issuer is entitled to recover from a credit card holder the outstanding balance due on the card if the holder has accepted the credit card agreement by using the card and making payments, and breached the agreement by failing to make required payments.

The defense that a card holder is entitled to a set-off for the value of lost rewards points when a credit card is cancelled, is waived if it is not asserted in their answer.

A card holder cannot deny the accuracy of charges reflected in billing statements or the receipt of such statements and the card member agreement if they have used the credit card and made payments on it.
Conclusion: This case emphasizes the legal obligations of credit card holders to honor their contractual agreements with card issuers, including payment of outstanding balances. It highlights the fact that the use of a credit card and making payments on it constitute acceptance of the credit card agreement. It also points out that defenses related to the credit card agreement, such as a set-off for lost rewards points, need to be asserted in the card holder's answer to avoid waiving such defenses.
What are the elements of breach of credit card contract in New York?
In New York, as with other forms of contracts, proving a breach of a credit card contract requires the following elements:
Existence of a contract: The plaintiff must prove the existence of a valid credit card contract. This could be in the form of a written agreement or an implied agreement through use of the card and making payments on it.

Performance by the plaintiff: The credit card company must show that it upheld its end of the agreement, such as providing the agreed line of credit and complying with all terms and conditions related to fees, interest rates, and so forth.

Breach of contract by the defendant: The plaintiff needs to demonstrate that the cardholder failed to meet his or her obligations under the contract. In most credit card cases, this is typically failing to make required payments on the outstanding balance.

Damages: The plaintiff must show that the breach resulted in damages, typically the outstanding balance plus any applicable fees or interest.

No valid defense: Finally, the cardholder does not have a valid defense for non-payment. This could include errors in the billing, unauthorized charges, or having already paid the amount in question.
These elements are largely consistent across contract law, but there may be nuances and additional requirements in the credit card context due to state and federal consumer protection laws. As always, specific legal situations can vary and legal advice should be sought when necessary.
If you need help, call us at (888) 271-7109, or complete this form.