About Us
Debt-Collection Defense
Firm Objectives:
Protect consumers and businesses against debt-collection lawsuits
Vacate (overturn) money judgments
If necessary, sue collection agencies, law firms, and debt buyers for collection abuses that prejudice our clients
Our Niche:
We oppose the same lawyers, banks, and debt buyers repeatedly.
Our Strategy:
We stay cutting edge in debt-collection litigation with particular expertise in credit-card lawsuits, overturning money judgments, and collection misconduct.
We always investigate:
Ownership of the debt
Proper service of all legal papers, including Summons, Complaint, Judgment, notices, and Exemption-Claim Forms
Admissibility of all of the collector's evidence, including the alleged credit-card agreement and account statements
Our expertise in the Fair Debt Collection Practices Act helps improve your legal positioning by identifying and using instances of collector misconduct.
False Advertising and Food-Label Law
Firm Objectives:
Protect consumers and businesses from falsely advertised products derived from animals (meat, poultry, fish, exotic animals, clothing and textiles)
Preserve the public's constitutionally protected right to receive truthful and non-misleading information about animal welfare
Secure money damages and injunctive relief against meat suppliers who cause injury in whatever form
Our Niche:
We focus on representations related to animal welfare ("humane-washing") such as "humanely raised" or "ethically sourced." Green-washing (misrepresenting environmental friendliness) and nutri-washing (misrepresenting nutritional content) are often part of these cases.
Our Strategy:
We deeply investigate facts, conduct FOIA requests, and bring lawsuits in state and federal court. Our expertise in consumer-deception law and false-advertising law translates into efficient results.
Click the below graphic to learn more about New York law in the area of false advertising: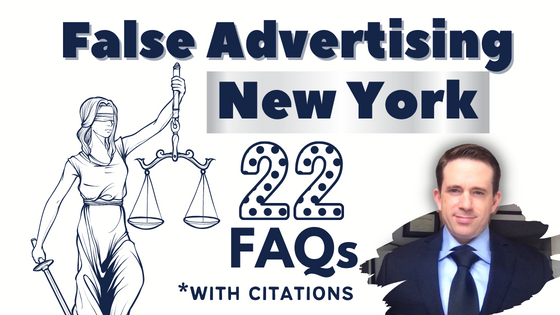 Please understand, my friends, that prior results do not guarantee a similar outcome for you. While we are delighted to convey our positive experiences protecting debtors similarly situated, nothing should be construed and relied upon as legal advice.