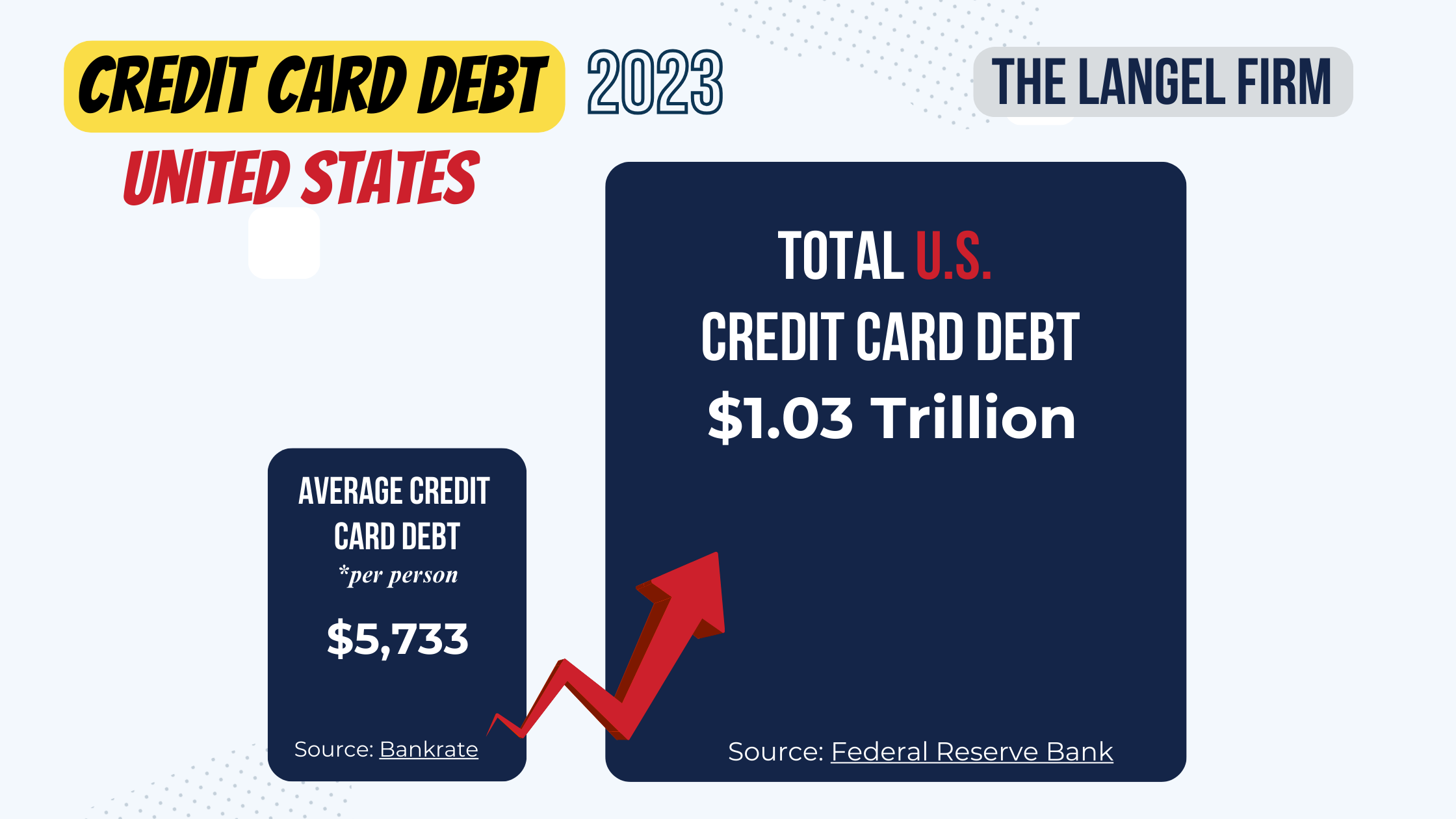 Causes of Increased Credit Card Debt in 2023
Several factors have contributed to the increased credit card debt in the United States in 2023, including:
What is the Largest Source of Household Debt in the U.S.?
The largest source of household debt in the United States is mortgage debt, which historically accounts for the majority of household debt. In 2022, American households owed $11.92 trillion on mortgages, making it the largest component of household debt. This is followed by student loan debt, which has been increasing faster than other types of debt over the past two decades and now stands at $1.60 trillion.
While credit card debt is a significant burden for many individuals, it represents a smaller portion of total household debt. 
Current Insights Into Americans' Debts
74% of Gen Zers delayed major financial decisions due to student loans. (Bankrate)
68% of millennials did the same because of student loans. (Bankrate)
27% delay emergency savings due to student loans. (Bankrate)
53% of Americans hold more in emergency savings than credit card debt. (Bankrate)
50% prioritize boosting emergency savings over debt repayment. (Bankrate)
38% of households earning $50k-$74.9k have more credit card debt than savings. (Bankrate)
60% have had credit card debt for over a year. (CreditCards.com)
19% have been in credit card debt for 5+ years. (CreditCards.com)
31% of millennials carry credit card balances due to daily expenses. (CreditCards.com)
20% of baby boomers do the same due to daily expenses. (CreditCards.com)