False-Advertising Attorney in NYC
Food-Label Law: Meat, Poultry, Dairy, and Fish
As a consumer-protection law firm, we provide a voice to the less powerful. We take action against powerful corporations that profit from false or deceptive animal-welfare advertising claims. The advertising can take place on labels or off labels.
We pursue civil cases against companies which misrepresent the existence of animal cruelty inherent in any product. Animal-derived products (i.e. meat, poultry, fish, dairy, and handbags) may be advertised with claims such as "humanely raised," "ethically sourced," or "responsibly raised." If these claims are not substantiated, by law or in reality, they're referred to as "humane-washing." Humane-washing misrepresents the conditions in which animals are born, raised, or killed. For an in-depth analysis, see Is Humane-Washing of Meat and Poultry False Advertising?
We use research and evidence to rebut those advertising claims, and seek damages under New York General Business Law § 349 (Deceptive Acts and practices) and New York General Business Law § 350 (false advertising). Both statutes are designed to protect the consuming public against false and misleading advertising claims. An in-depth analysis of New York law is here: The Ultimate Guide to False-Advertising Law in New York: 22 FAQs.
As to USDA approved animal-product labels (beef, pork, chicken, turkey, powdered eggs), we find fascinating the caselaw governing federal preemption—a potentially strong argument by packaged meat sellers. Our full analysis of federal preemption can be found in Does Federal Law "Preempt" (Block) State Lawsuits for Humane-Washing?
Animal-Welfare Laws are Inadequate
When it comes to meat and poultry advertising, federals laws and regulations are complicated yet fail to mandate sufficient protection for animal welfare. The very notion of "animal welfare" and "humane treatment" in meat agriculture are fundamentally at odds. Animals are bred to grow unnaturally quickly, often in unsanitary and confined conditions. How animals are bred, confined, and killed are matters of important public interest. Bad animal welfare translates into unhealthy products. Consumers have a fundamental right to know if their purchases align with their values.
The Federal Meat Inspection Act and Poultry Products Inspection Act
Federal Acts such as the Federal Meat Inspection Act (FMIA) of 1906 and the Poultry Products Inspection Act (PPIA) of 1957 exist to ensure that meat and poultry products are "wholesome, not adulterated, and properly marked, labeled, and packaged." We reasonably argue that these Acts are inadequate tools to ensure reliably accurate information in the consumer marketplace. These Acts do not sufficiently address how animals are raised, especially in intensive conditions at CAFOs (Concentrated Animal Feeding Operations). Moreover, the FMIA and PPIA generally do not govern off-label advertising. That is an area of "traditional state concern" reserved for state governance by virtue of their policing powers granted by the U.S. Constitution and its progeny.
The USDA and FDA regulate different (but overlapping) parts of the meat industry. The USDA regulates beef, pork, chicken, turkey, other meats, and liquid eggs (liquid or powder form).
Without a preapproval of these types of animal-welfare claims, however, the FDA regulates shell eggs, dairy, and fish. Producers of shell eggs, dairy, and fish are free to make whatever claims they want before selling the products.
The labyrinth of weak regulations of animal products by the USDA and the FDA make consumer laws necessary for some measure of accountability.
New York False-Advertising Attorney
What is Humane-Washing, Green-Washing, and Nutri-washing?
Humane-washing is the practice of making false or misleading claims about the "humane" treatment of farmed animals. Examples could include "humanely raised" or "ethically raised." For more examples—and a questionnaire to show us any problematic claim—click Were You Misled?
Such false or misleading claims may convey a false impression through advertising, packaging, and general brand imaging. Humane-washing seeks to ease the consciousness of the consumer who feels unease about buying products derived from animal suffering. Although the USDA "pre-approves" humane claims related to meat and poultry, meat sellers contrive their own definitions of "humane." If a meat seller purchases a "certification" of humane treatment to place on its label, all that is required on the label is identification of the certifying organization. Certifying organizations often receive money from the sale of each animal product that is certified. For more about this, see our blog, Is Humane-Washing of Meat and Poultry False Advertising?
Green-washing, similar to humane-washing, is the practice of conveying a false impression that a company's products are more environmentally sound than they actually are. Green-washing creates the impression that a company's products or processes are more natural, health-promoting, chemical-free, recyclable, or less wasteful of natural resources. Claims like "agriculturally sustainable" or "sustainably raised" often accompany humane-washed products. Like humane-washing, green-washing seeks to capitalize on the growing awareness of problems perceived by consumers.
Nutri-washing is the practice of deliberately distracting attention away from poor nutritional content. For example, cereal boxes claiming "low-calorie" have been found to have more calories on average than cereals making no such claims. Context and consumer perception are key. Under false-advertising law, claims can still be considered misleading even if technically true. Examples of nutri-washing may advertise processed foods as "natural," or assert that sugary cereal is a "smart choice." Nutri-washed products may use athletes to endorse junk food as being healthful. Often, nutri-washed products use "nutritional reductionism," by "fortifying" (adding) vitamins, minerals, or fiber to ultra-processed food to imply healthful effects that would occur in whole foods.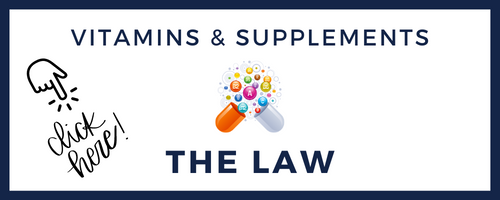 Luckily for consumers, New York law protects consumers in this area. Read The Ultimate Guide to False-Advertising Law in New York: 22 FAQs.
To speak with Jesse Langel personally about these types of claims, contact him or complete this tailored questionnaire.