False Advertising Attorney in New York
Food, Supplements & Health Products
We take on powerful corporations for deceptive advertising claims. We focus on food, dietary supplements (energy drinks, essential oils, homeopathic remedies), dental aligners, and other health-related products.
We use research and evidence to refute those advertising claims and seek damages under New York General Business Law § 349 (Deceptive Acts and practices) and New York General Business Law § 350 (false advertising). Both statutes are designed to protect the consuming public against false and misleading advertising claims. Here is an in-depth analysis of New York law: The Ultimate Guide to False-Advertising Law in New York: 22 FAQs.
We also pursue civil cases against companies that misrepresent the existence of animal cruelty inherent in any product. Companies advertise animal-derived products (i.e., meat, poultry, fish, dairy, and handbags) using claims such as "humanely raised," "ethically sourced," or "responsibly raised." If these claims are not substantiated by law or in reality, they're known as "humane washing." Humane washing misrepresents the conditions in which animals are born, raised, or killed. For an in-depth analysis, see Is Humane-Washing of Meat and Poultry False Advertising?
​
New York False Advertising Attorney
What are Humane washing, Greenwashing, and Nutri-washing?
Humane washing makes false or misleading claims about farmed animals' "humane" treatment. Examples could include "humanely raised" or "ethically raised." For more examples—and a questionnaire to show us any problematic claim—click Were You Misled?
Such false or misleading claims may convey a false impression through advertising, packaging, and general brand imaging. Humane washing seeks to ease the consumer's consciousness about buying products derived from animal suffering. Although the USDA "pre-approves" humane claims related to meat and poultry, meat sellers contrive their own definitions of "humane." If a meat seller purchases a "certification" of humane treatment to place on its label, the seller need only identify the ID of the certifier. Certifying organizations often receive money from the sale of each certified animal product. For more about this, see our blog, Is Humane-Washing of Meat and Poultry False Advertising?
Greenwashing, similar to humane washing, conveys a false impression that a company's products are more environmentally sound than they are. Greenwashing creates the impression that a company's products or processes are more natural, health-promoting, chemical-free, recyclable, or less wasteful of natural resources. Claims like "agriculturally sustainable" or "sustainably raised" often accompany humane-washed products. Like humane washing, greenwashing seeks to capitalize on the growing awareness of problems perceived by consumers.
Nutri-washing is the practice of deliberately distracting attention away from poor nutritional content. For example, cereal boxes claiming "low-calorie" have been found to have more calories on average than cereals making no such claims. Context and consumer perception are critical. Under false-advertising law, technically valid claims can still be misleading. Examples of Nutri-washing may advertise processed foods as "natural" or assert that sugary cereal is a "smart choice." Nutri-washed products may use athletes to endorse junk food as being healthful. Often, Nutri-washed products use "nutritional reductionism" by "fortifying" (adding) vitamins, minerals, or fiber to ultra-processed food to imply healthy effects that would occur in whole foods.
17 Reasons To Hire a False Advertising Lawyer
Legal strategy: A lawyer can develop a legal strategy tailored to the unique circumstances of each case, increasing the chances of a successful outcome.
Contingency fees: Many false advertising lawyers work on a contingency fee basis, meaning they only get paid if their client wins their case.
Settlement negotiation: A false advertising lawyer can negotiate a fair and just settlement on their client's behalf.
Legal expertise: False advertising cases can be complex, and it's essential to have a lawyer who understands the intricacies of this area of law.
Objectivity: An experienced lawyer can provide objective advice and guidance, helping clients make informed decisions about their cases.
Advocacy: A lawyer can advocate for consumers and represent their interests, helping to level the playing field in a legal dispute.
Investigation: A lawyer can conduct investigations to uncover evidence of false advertising and build a strong case for their client.
Protecting consumer rights: A lawyer can help consumers protect their rights and hold businesses accountable for deceptive advertising practices.
Case management: A lawyer can help manage the many details of a legal dispute, including coordinating with other parties and ensuring that deadlines are met.
Expert witnesses: A lawyer can consult expert witnesses to support their case and testify in court if necessary.
Trial representation: If a case goes to trial, a lawyer can represent their client in court and present their case to a judge or jury.
Compensatory damages: A lawyer can help consumers seek compensation for any damages they have suffered due to false advertising, such as financial losses, physical harm, or emotional distress.
Preventing future harm: Pursuing a false advertising case can help prevent future harm by sending a message to businesses that they will be held accountable for deceptive practices.
Access to resources: A lawyer can access resources and tools to help build a strong case, such as expert witnesses, investigators, and legal research databases.
Negotiation skills: A lawyer can negotiate with the other party to reach a fair settlement without needing a costly and time-consuming trial.
Statute of limitations: False advertising cases are subject to a statute of limitations, which means that consumers may only have a limited amount of time to pursue legal action. A lawyer can help ensure that consumers don't miss any important deadlines.
Peace of mind: Hiring a false advertising lawyer can provide peace of mind, knowing that they have a legal professional on their side fighting for their rights and interests.
New York False Advertising Attorney
Animal Welfare Laws are Inadequate
Regarding meat and poultry advertising, federal laws and regulations are complicated yet fail to mandate sufficient protection for animal welfare. The notion of "animal welfare" and "humane treatment" in meat agriculture are fundamentally at odds. Farmers breed animals to grow unnaturally quickly, often in unsanitary and confined conditions. How animals are bred, confined, and killed are matters of significant public interest. Bad animal welfare translates into unhealthy products. Consumers have a fundamental right to know if their purchases align with their values.
As to USDA-approved animal-product labels (beef, pork, chicken, turkey, powdered eggs), we find fascinating the caselaw governing federal preemption—a potentially strong argument by packaged meat sellers. Please find our complete analysis of federal preemption in Does Federal Law "Preempt" (Block) State Lawsuits for Humane-Washing?
The Federal Meat Inspection Act and Poultry Products Inspection Act
Federal Acts such as the Federal Meat Inspection Act (FMIA) of 1906 and the Poultry Products Inspection Act (PPIA) of 1957 exist to ensure that meat and poultry products are "wholesome, not adulterated, and properly marked, labeled, and packaged." These Acts must be improved to provide reliably accurate information in the consumer marketplace. These Acts must sufficiently address how animals are raised, especially in intensive conditions at CAFOs (Concentrated Animal Feeding Operations). Moreover, the FMIA and PPIA generally do not govern off-label advertising. That is an area of "traditional state concern" reserved for state governance under their policing powers granted by the U.S. Constitution and its progeny.
The USDA and FDA regulate different (but overlapping) parts of the meat industry. The USDA regulates beef, pork, chicken, turkey, other meats, and liquid eggs (liquid or powder form).
The FDA regulates shell eggs, dairy, and fish without pre-approval. Producers of shell eggs, dairy, and fish can make whatever claims they want before selling them.
The labyrinth of weak regulations of animal products by the USDA and the FDA makes consumer laws necessary for some measure of accountability.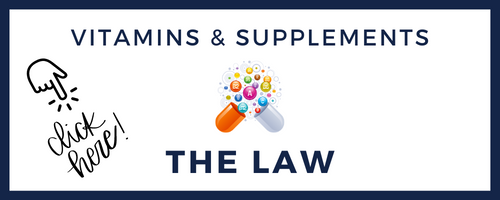 Related links: