In this appellate case, the Appellate Division of the New York State Supreme Court: Second Judicial Department, reversed the lower court's grant of summary judgment to the plaintiff Citibank, and found for the consumer defendant, Ms. Brown-Serulovic.
In its action to collect an alleged credit card amount of $24,493.62, Citibank brought claims against the consumer under theories of breach of contract and account stated, and moved for summary judgment, which the lower court, the Rockland County Supreme Court, had granted. The Appellate Division's reversal was focused on Citibank's failure to make a prima facie showing of its entitlement to judgment as a matter of law on its account stated claim.
The court cited to American Express Centurion Bank v. Cutler, 81 AD3d 761 [2011], stating that "An agreement may be implied where a defendant retains bills without objecting to them within a reasonable period of time, or makes partial payment on the account." While a Citibank employee who had reviewed the plaintiff's records stated by affidavit that the credit card statements were mailed to the defendant on a monthly basis, the affiant failed to aver that she had retained the account statements without objecting to them for a reasonable period of time.
Court further found that the defendant's partial payment on the account statements, since it reflected only a small portion of the amount owed at the time, indicated a lack of assent.
As to the breach of contract claim, the court found that Citibank had made a prima facie showing sufficient to indicate that there was an agreement, which defendant accepted by her used of the card, and payments made thereon, and which was breached by her failure to make required payments. However, the defendant consumer raised issues of fact by tendering evidence indicating that she had objected to some of the charges, and that she had raised some issues regarding mistaken identity with the credit reporting bureaus.
The below is an updated, comprehensive look at the Account Stated cause of action: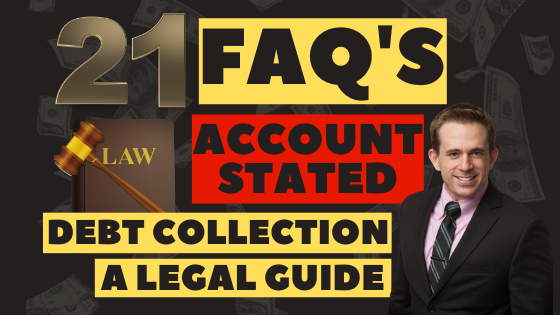 Sheril Stanford